This was one of the most Fun Birthday Photo Booth setups we have ever done! Cute little Wynston turned one, and his theme was Cat in the Hat! We worked with his mommy to help customize the photo template, the table full of props, and our fun Photo Booth Attendant Kelli was there, in theme socks and hat, to make sure everyone had fun and smiled at the camera!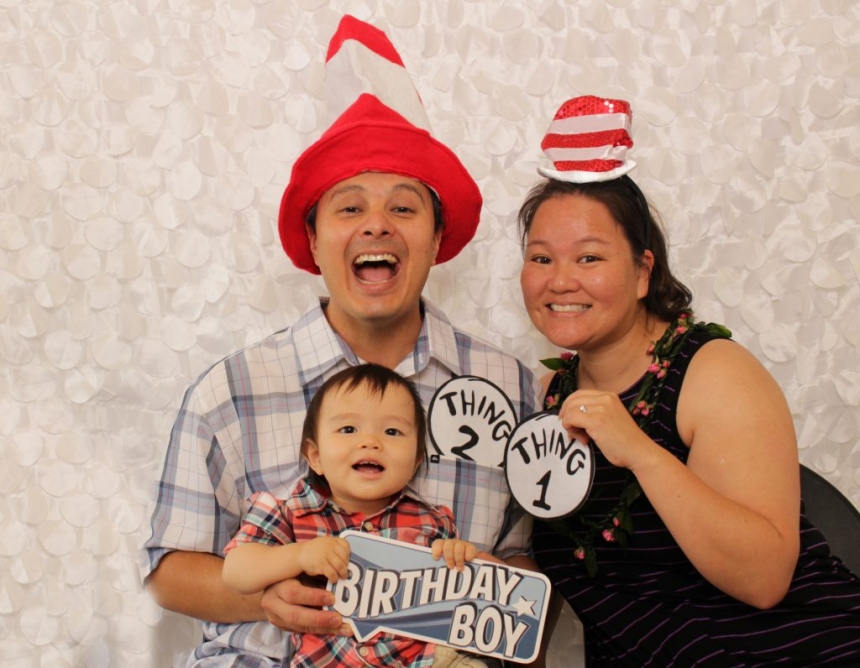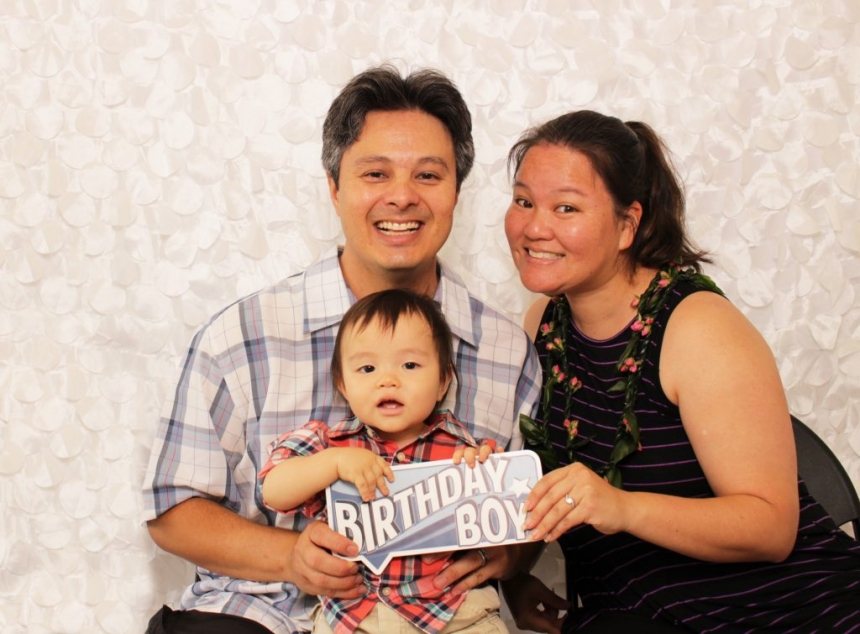 Kids of all ages have a great time in our photo booth; we always strive to make sure that everyone at the event gets a chance to take a picture. Extended families are rarely in the same place together, so even a photo booth photo souvenir can be a great way to create memories with aunts, uncles, cousins and grandparents.




Big Mahalo to Susan O'Donnell at Aloha Wedding Planners for this cute photo of our Attendant, Kelli, and for helping create such a cute event and  a fun birthday photo booth for Wynston and his family!


And we are always grateful when our clients tell us how happy they are with our Photo Booth; here is Wynston's mommy's comments about Kelli and our Booth:
"Hi!
I just wanted to say that this was the most amazing Photo Booth experience!  From the best props, not just the selection but the quality of the props was outstanding.  But I have the say you have the best photographer!!!! She was amazing so good and patient  with all the little kids.   She got babies to constantly smile and organized all the little kids in pictures and got them to focus on the camera.  Also she took the extra time to make sure in the craziness of everything that was going around that family members took the time to take pictures with the birthday boy!  I have never seen such an interactive and enthusiastic photographer involved with a Photo Booth.  Thank you so much!!!!"
Wynston's Mommy


Do you have a special event that needs a Photo Booth? Honolulu Photo Booths is ready; just email your event details, and we can customize a quote and package that is right for you!