Oahu Photo Booth Rental – We Travel Anywhere
We had a blast this past weekend at Steven and Janice's wedding at the Mahakea Estate in Hau'ula. If you have not been or heard of the Mahakea Estate, let me just say, its gorgeous and is right on the ocean. Of course, its a bit of a drive to get to Mahakea Estate from Honolulu but you can't beat the view there as you drive a long the coastal highway.
Steven and Janice shared their wedding day with their closest family and friends on the Mahakea Estate lawn with their ceremony and reception overlooking the ocean throughout the entire day. Our company owner Joseph Esser and his team were their to photograph their day and what a gorgeous day it was. Steven and Janice couldn't have been a sweeter couple and their excitement and pure joy around each other was infectious. A big mahalo to you both for having our Oahu photo booth rental on you special day!
Let Honolulu Photo Booths make your celebration one that everyone will remember! Our booths are attractively designed, meticulously crafted, and very easy to use. Honolulu Photo Booths helps you entertain your guests and sends them home with a memento from your wedding. From the sleek design of our photo booths to the quality of our images, our booths will make your celebration an instant success. With unlimited usage, your guests can come back as often as they like! Not only will your guests be able to take home their pictures, they can upload them to Facebook or view the event gallery online as well! It's your wedding so choose to make it a memorable one for everyone with Honolulu Photo Booths!
Check out some of our favorite highlights from Steven and Janice's wedding photo booth below: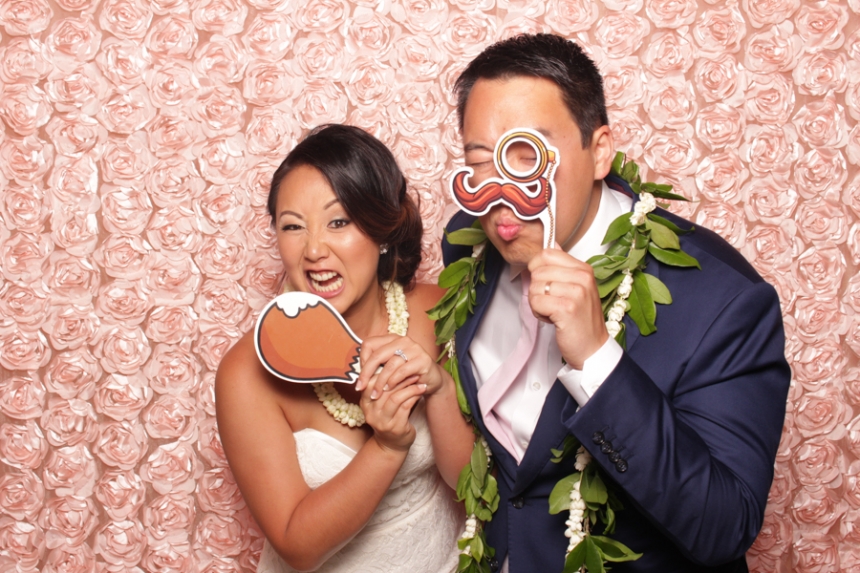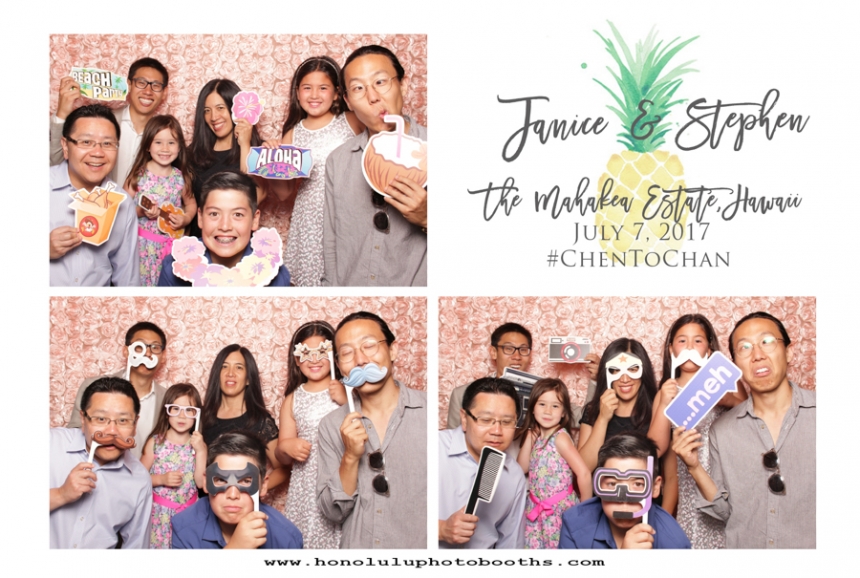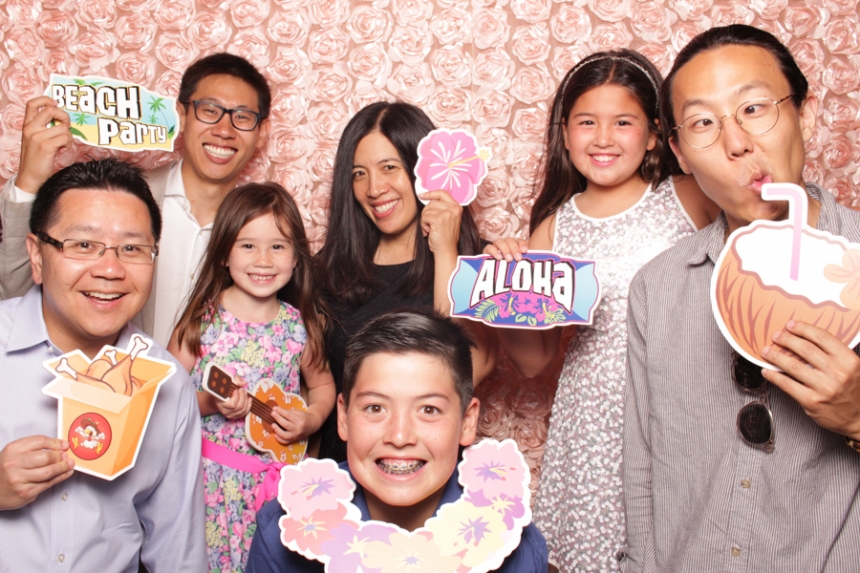 We travel anyway and would love to be your wedding photo booth company. Contact us today for availability for your event!