Honolulu Photo Booths is hands down one of the funnest services you can add to your wedding to make your wedding day one full of laughter and lifelong memories. Don't believe us, check out this Loulu Palms wedding photo booth we recently did on Hawaii's North Shore. And what can you say about this gorgeous couple, Alivia and Mitchell having so much fun in our photo booth. We always love to see how many people we can fit into a photo, and these guys did pretty good. I also love Alivia and Mitchell's blush sequins backdrop selection. It fit perfectly for their wedding theme. We designed the custom monogram and logo on each of their prints as well to match perfectly with the couple's wedding theme and vision. We love to make sure that our photo booth and print outs match as close as possible to the couple's wedding decor to fit perfectly. Honolulu Photo Booths pays as much attention to these details in planning for the wedding in order to make sure we fit within the decor and design of the reception.
We love weddings almost as much as the two getting hitched! You only get one shot at these pics! Go with the best! Your guests are dolled up and looking good; their photos should look good too. Our photo booths are perfect for capturing all of the fun in action and since it is run by real photographers who understand lighting, you always get the best results. See for yourself in the images below.
Mahalo to the following vendors who made this wedding a blast: Venue: Loulu Palms Estate Coordination: Lets Do This Hair and Makeup: Jolee Artistry Catering: Memoirs Hawaii Photography: Jenna Lee Pictures Video: Small Hour Films Floral: Passion Roots Tents: Pacific Party Rentals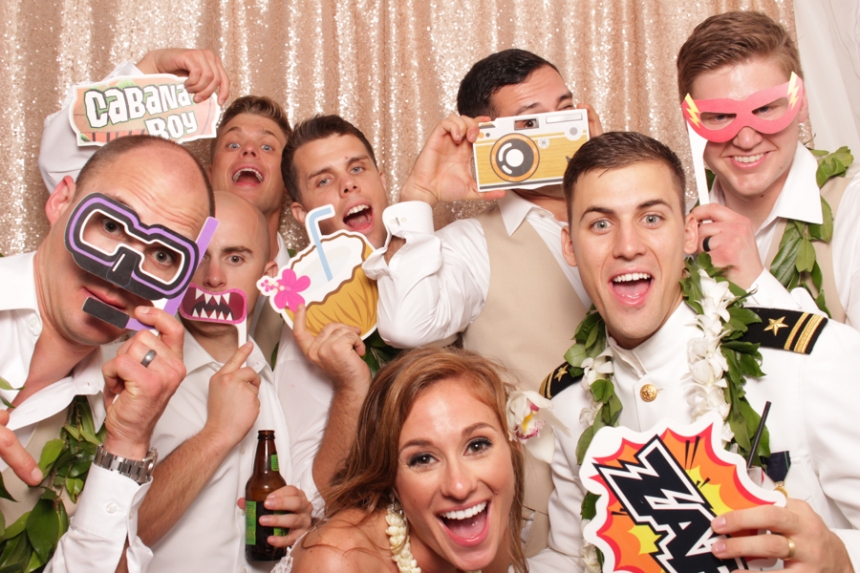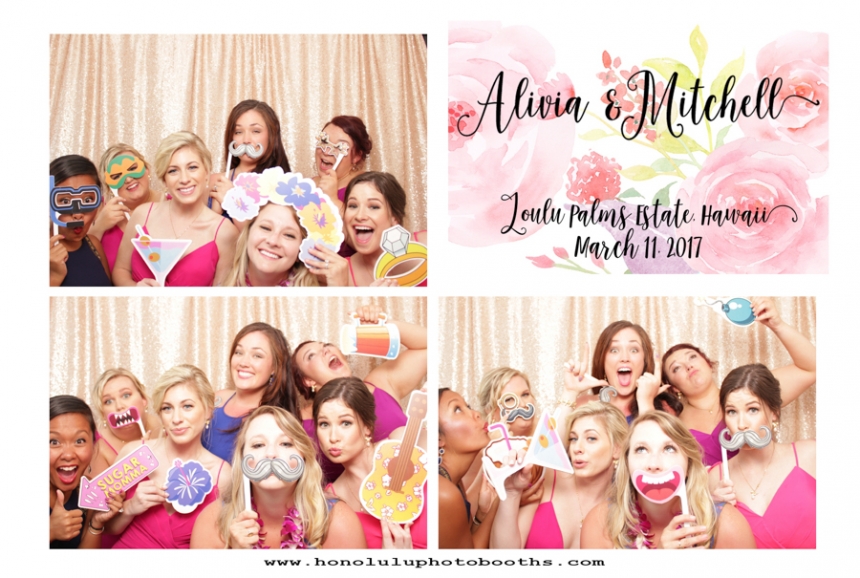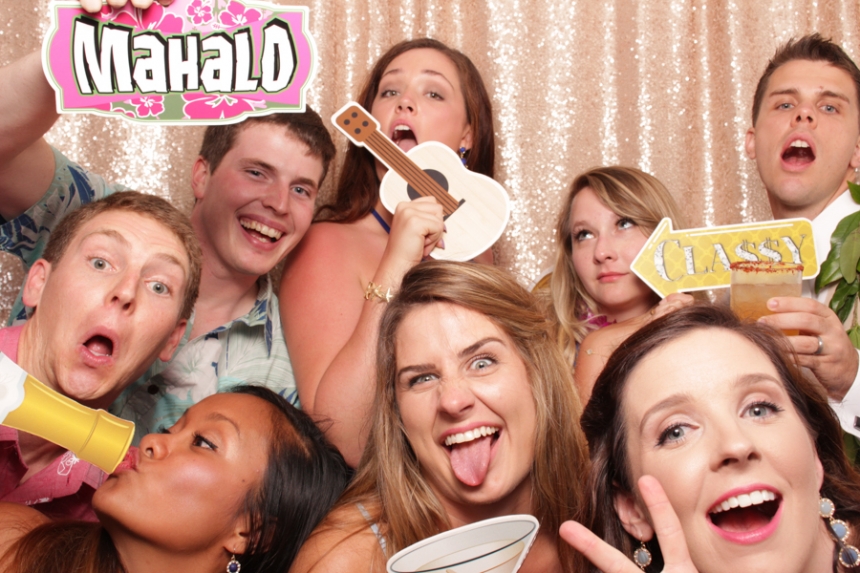 Check out these fun behind the scene shots that Jenna Lee shared with us. I know right, we have the funnest "photo boothers" around! Such great energy!!!