We offer several options stylish Photo Booth backdrops at Honolulu Photo Booths. Currently in stock we offer several quality hand-crafted fabric backdrops: Silver Petals, White Petals, Gold Petals, Blush Rosebuds, Silver Sequins and Champagne Sequins.  These Photo Booth backdrops are included in the basic package (pricing here); Each backdrop is approximately 8'x8′, and are displayed on sturdy and secure metal stands. Additional backdrops are available to order (additional fee may be assessed).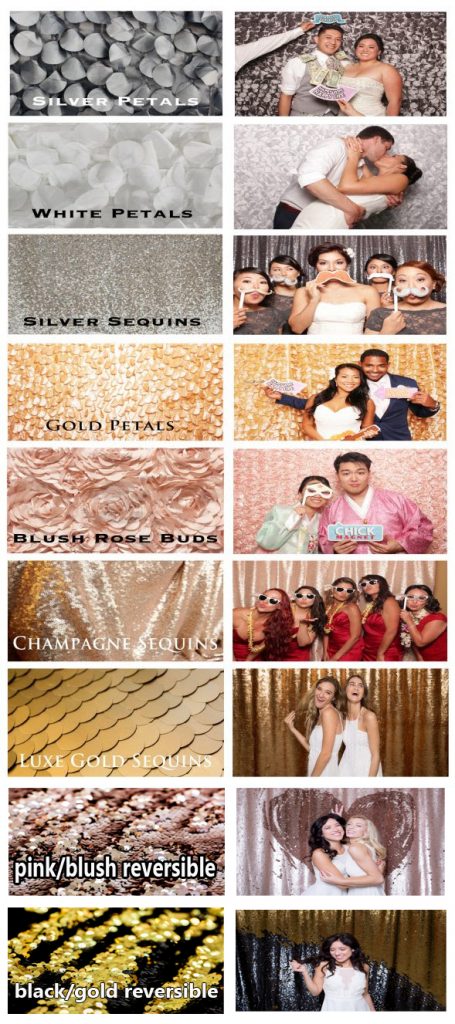 CUSTOM CHALKBOARD BACKDROP
This fully customizable Chalkboard Photo Booth backdrop will add whimsy and an artistic touch to any event.  We work with local artists to add logos, artwork and quotes selected by you.  There are 2 interlocking Wood panels, each 4'x4′, and placed together to create an 8'x8′ backdrop. The panels are secured and sturdy, and fully weighted in order to ensure safety. Please visit our Pricing Page to view cost.